Welcome to the various avenues available to learn Konkani and pass on the heritage which is unfortunately getting thinner with time.
Our future - the current youth - have limited exposure to our beautiful language and we have the below amazing initiatives to help us with it. So what are we waiting for? Let's grab the opportunity and contribute our bit to our heritage.
Gurukul
Online classes from Vishwa Konkani Kendra
KKCC: KAOCA Konkani Conversation Class
Gurukul
Encourage your children to develop and maintain their native home language. As Konkanis, we all want our children to learn to communicate in Konkani. Why not start at an early age? Here is an opportunity through the Konkani Association of California. The free classes are online and take place 
once every three weeks
 on 
Saturdays between 11 AM to 2 PM PDT
. Please email
kaoca2020rocks@gmail.com
with your full name and phone number.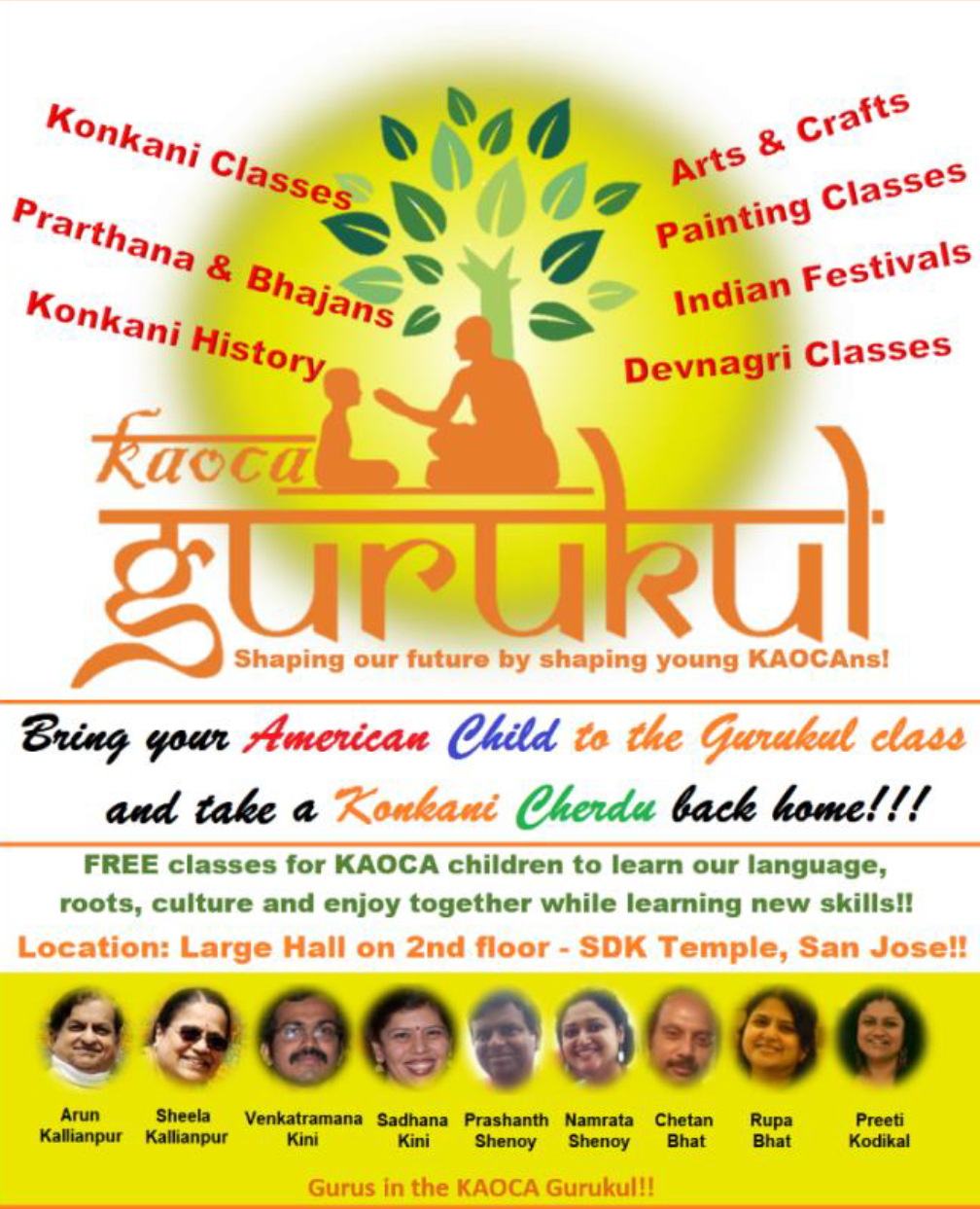 Online classes from Vishwa Konkani Kendra
KKCC: KAOCA Konkani Conversation Class