Everything you wanted to know about them...
This article has been contributed by our OKA member Rachana Prabhu. Her very brave daughter Vihana (6) received her Pfizer shot on November 25. Rachana decided to share their experience to guide other parents with young kids who may have questions/concerns about this entire process.
For all those parents thinking about the state of vaccination center for the kids (Pediatric Pfizer Dose),
Here is my experience from when my daughter Vihana received her vaccination:
Our vaccination centre was the Hamilton Public Health Vaccination Center. Our appointment was at 2:10 PM (Nov 25), we arrived at the center at 1:55 PM.
Step 1: Screening: 1:55 PM
Some Covid-19/symptoms related questions were asked. Then they gave us a token and sanitized our hands.
Step 2: Check-in: 2:10 PM
We had to wait until our token number was called, which was approx. 10 minutes. They then verified all the contact details and asked us to go to the Vaccination prep area.
Step 3: Vaccination Preparation: 2:15 PM
There was not much of a wait. They provided us with a Ziplock containing ice cubes and asked Vihana to keep it on her arm (non writing arm), for where the shot was to be given. After about 5 minutes the area became numb. Science!!
Step 4: Vaccination Pod: 2:30 PM
There were two types, open and private (where the kids cannot see the other kids being vaccinated). We opted for the open one. There were 11 pods in total. We were in the 11th K pod where the entire set up was festive Holiday décor. Kids were happy to see the snow flakes background and the snowman, Olaf!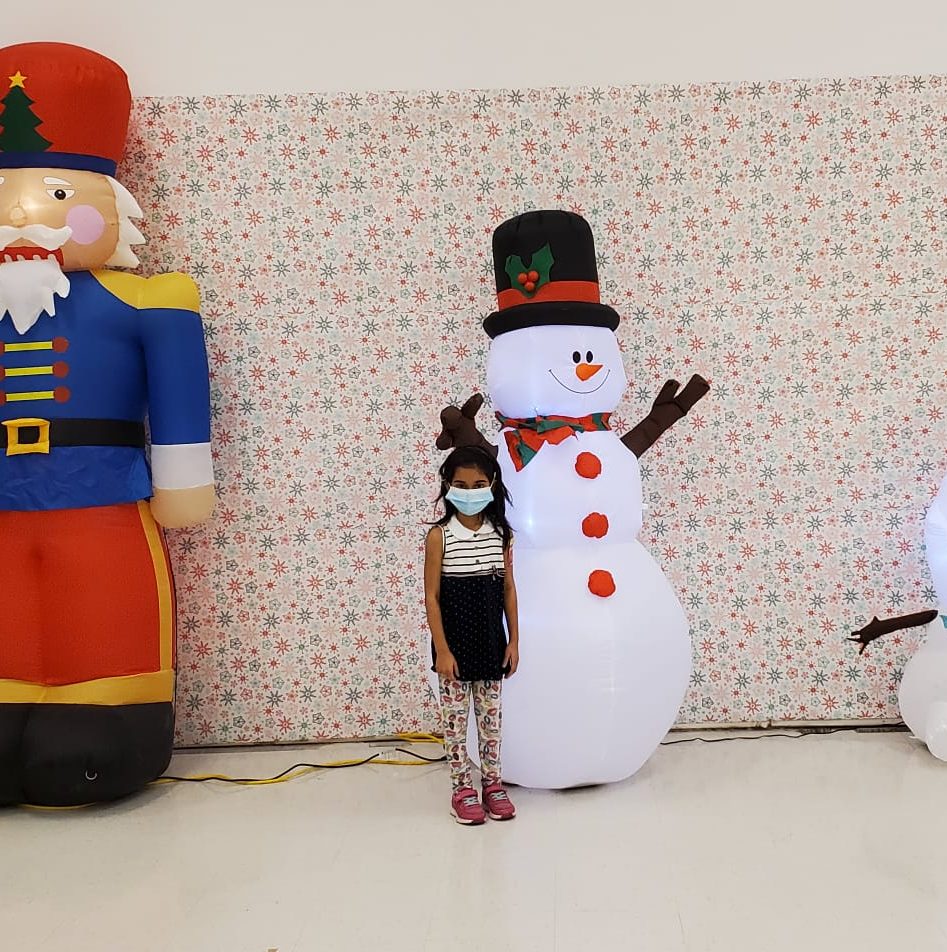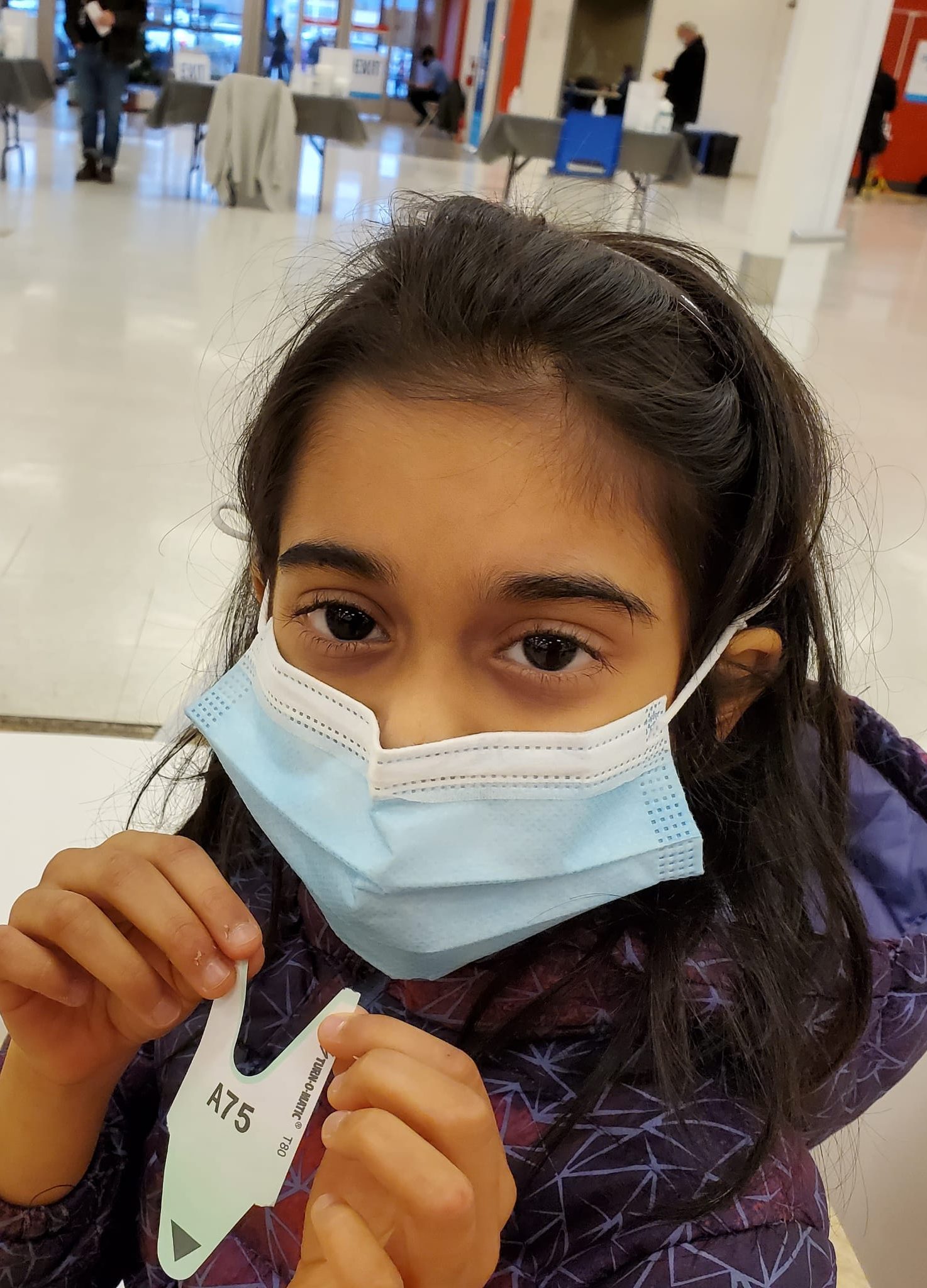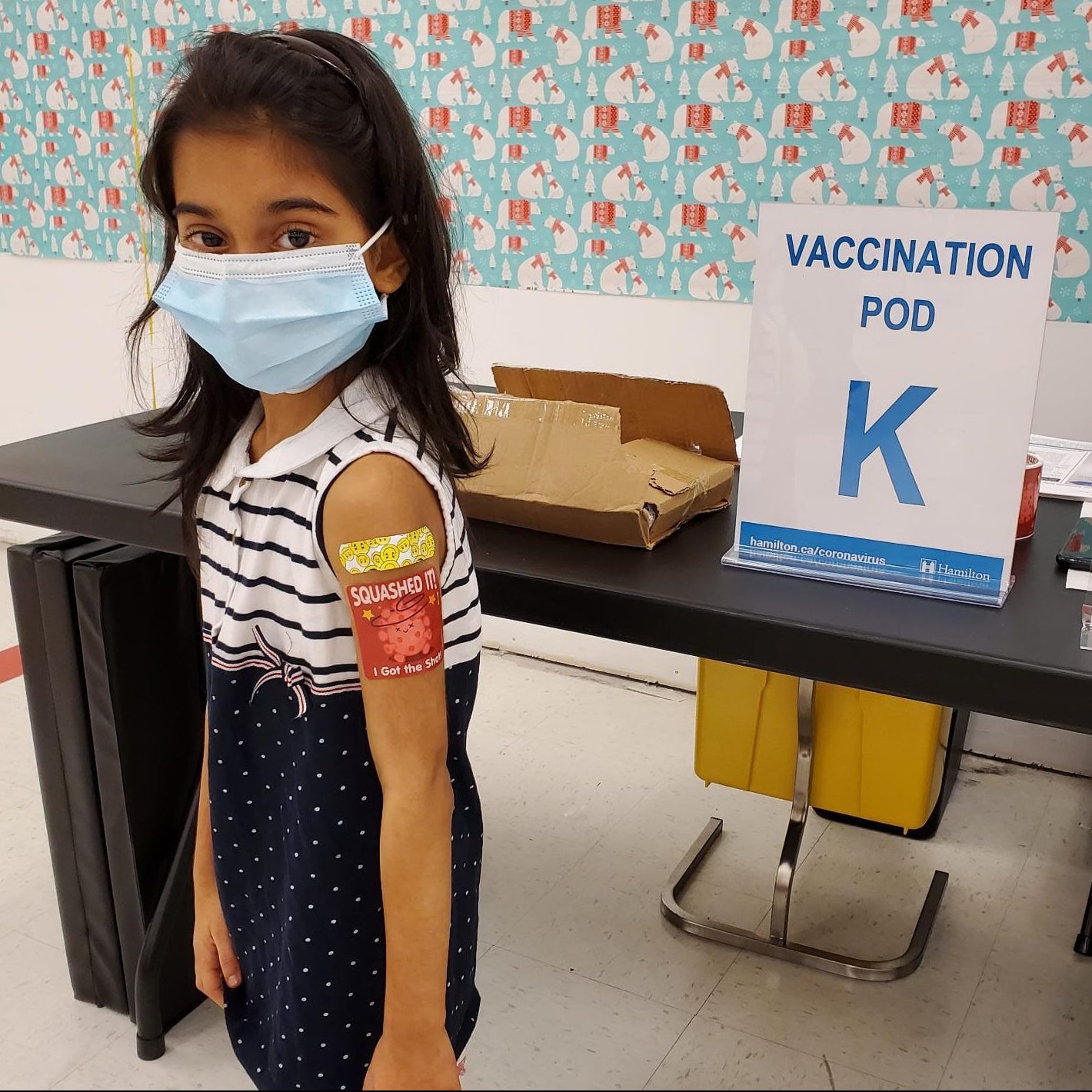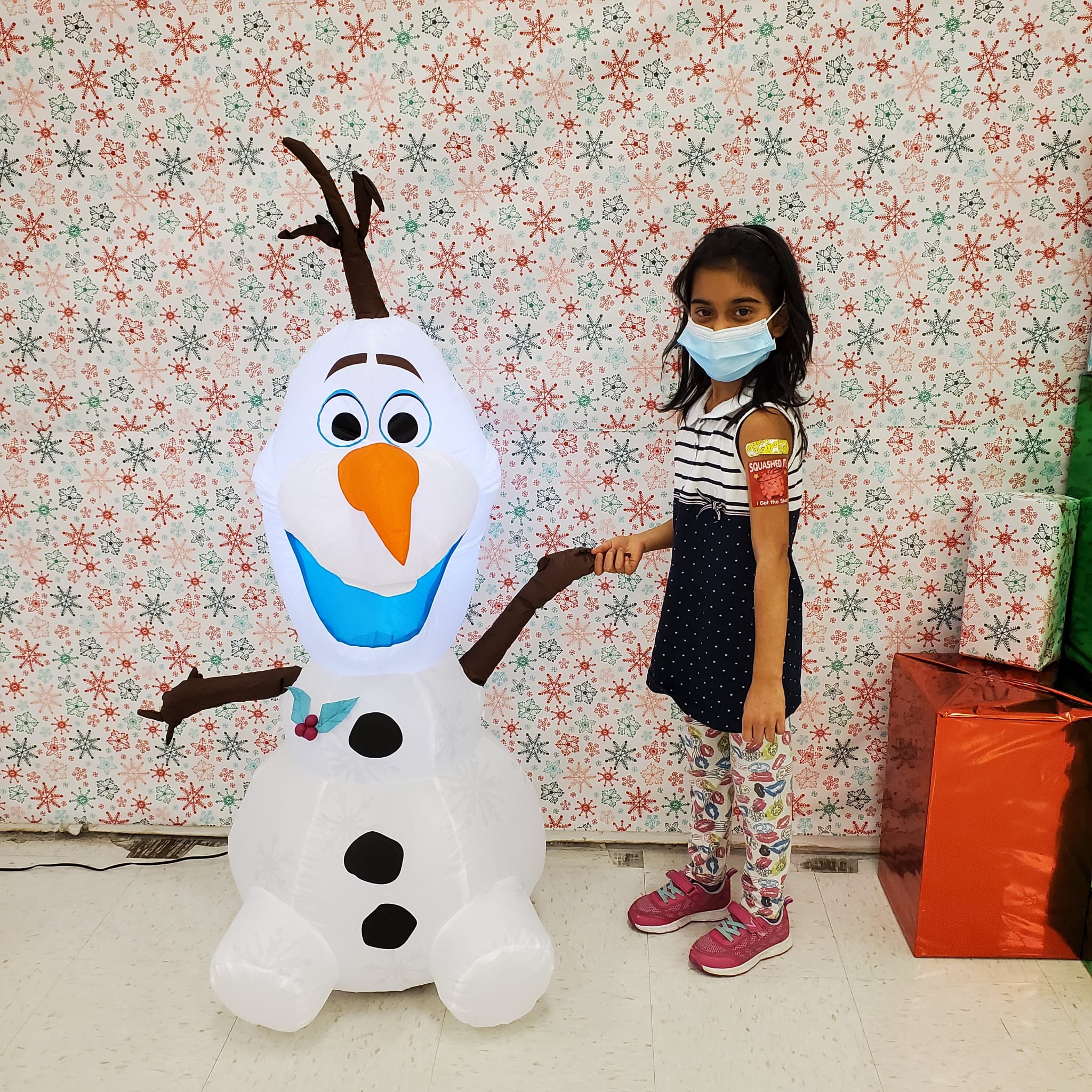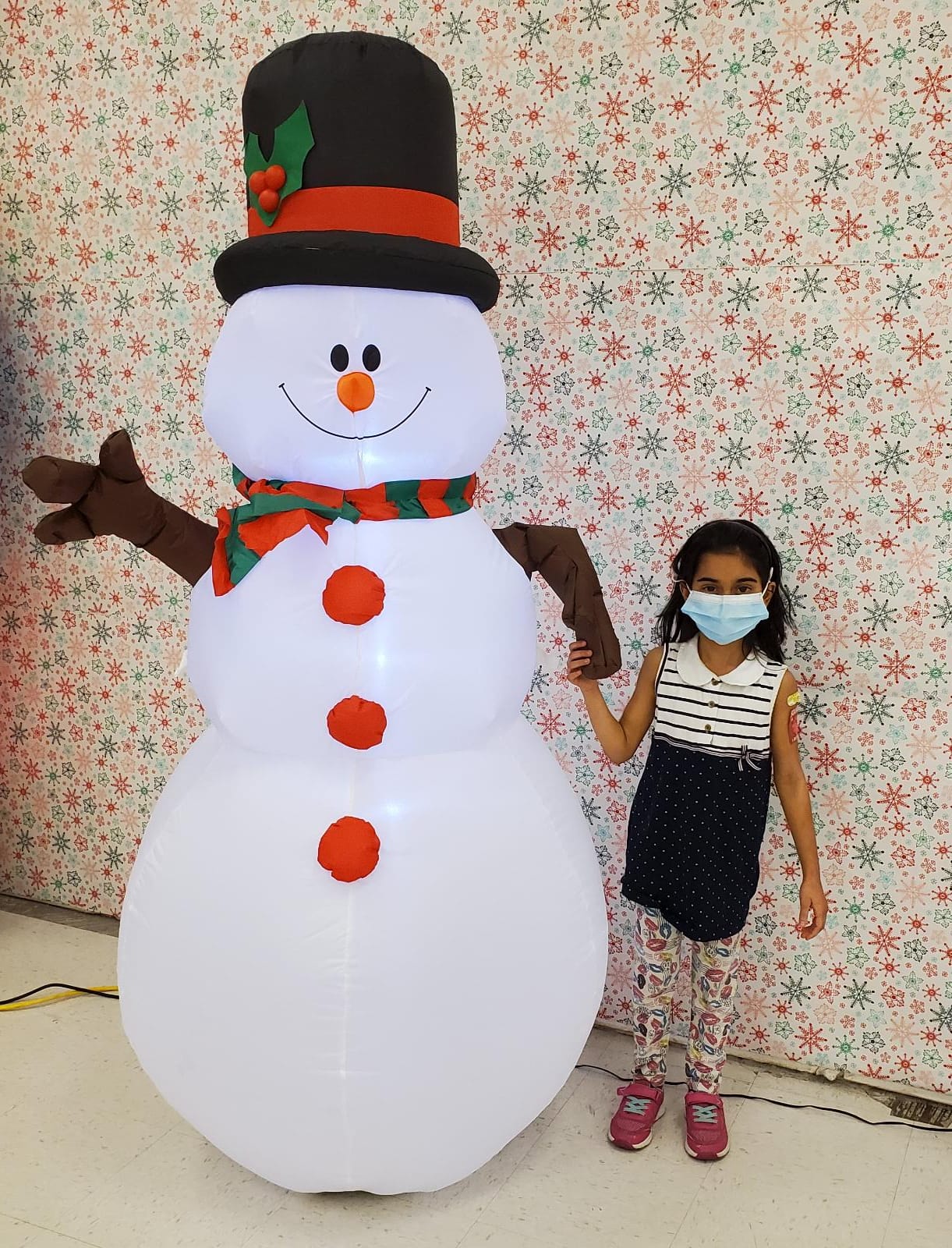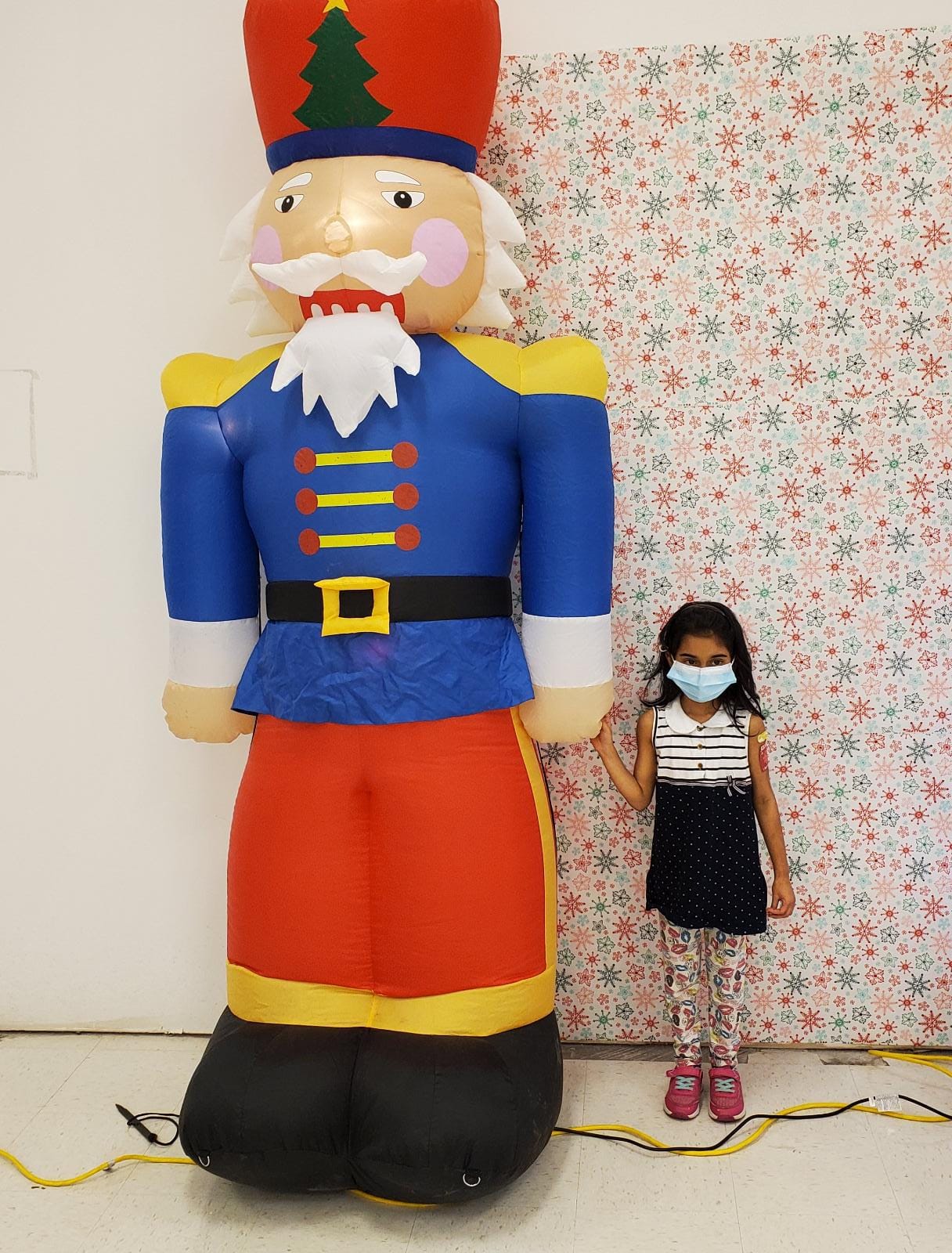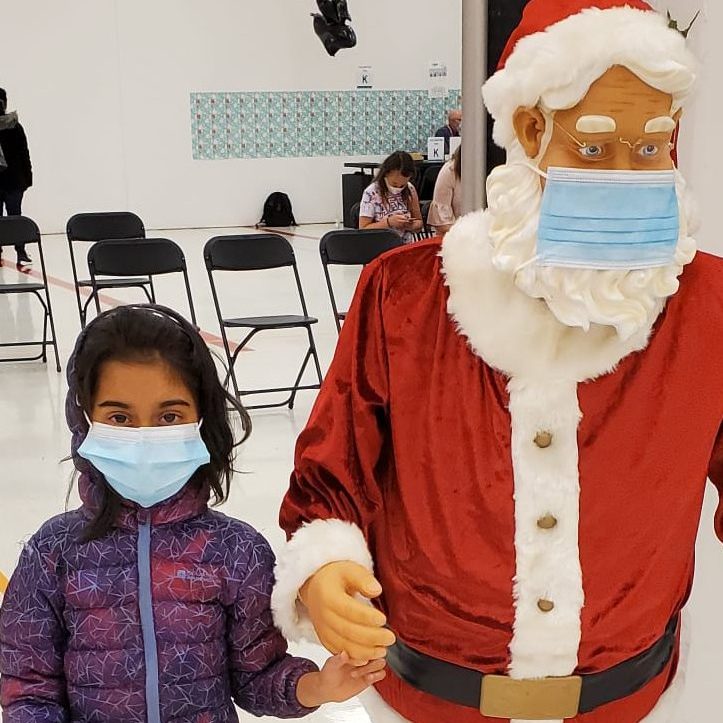 WhatsApp Image 2021-11-26 at 11.40.40 AM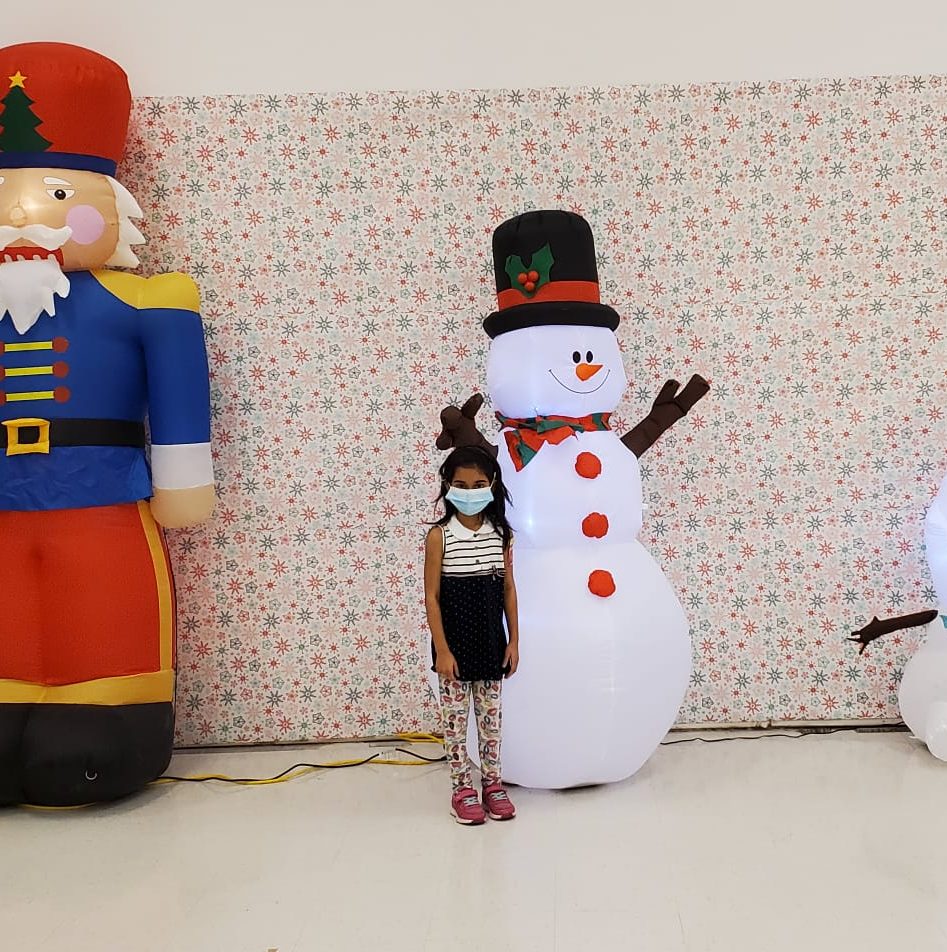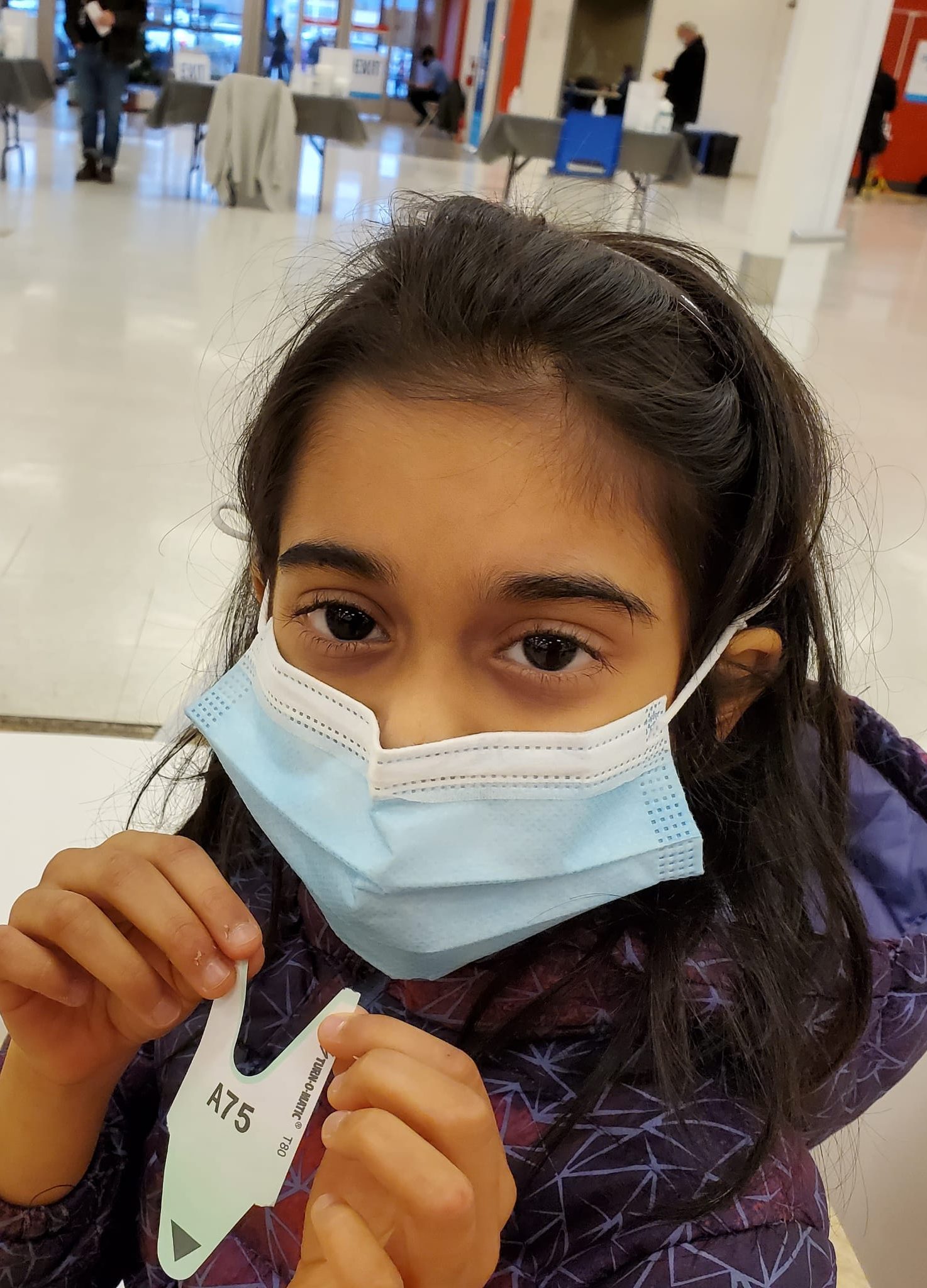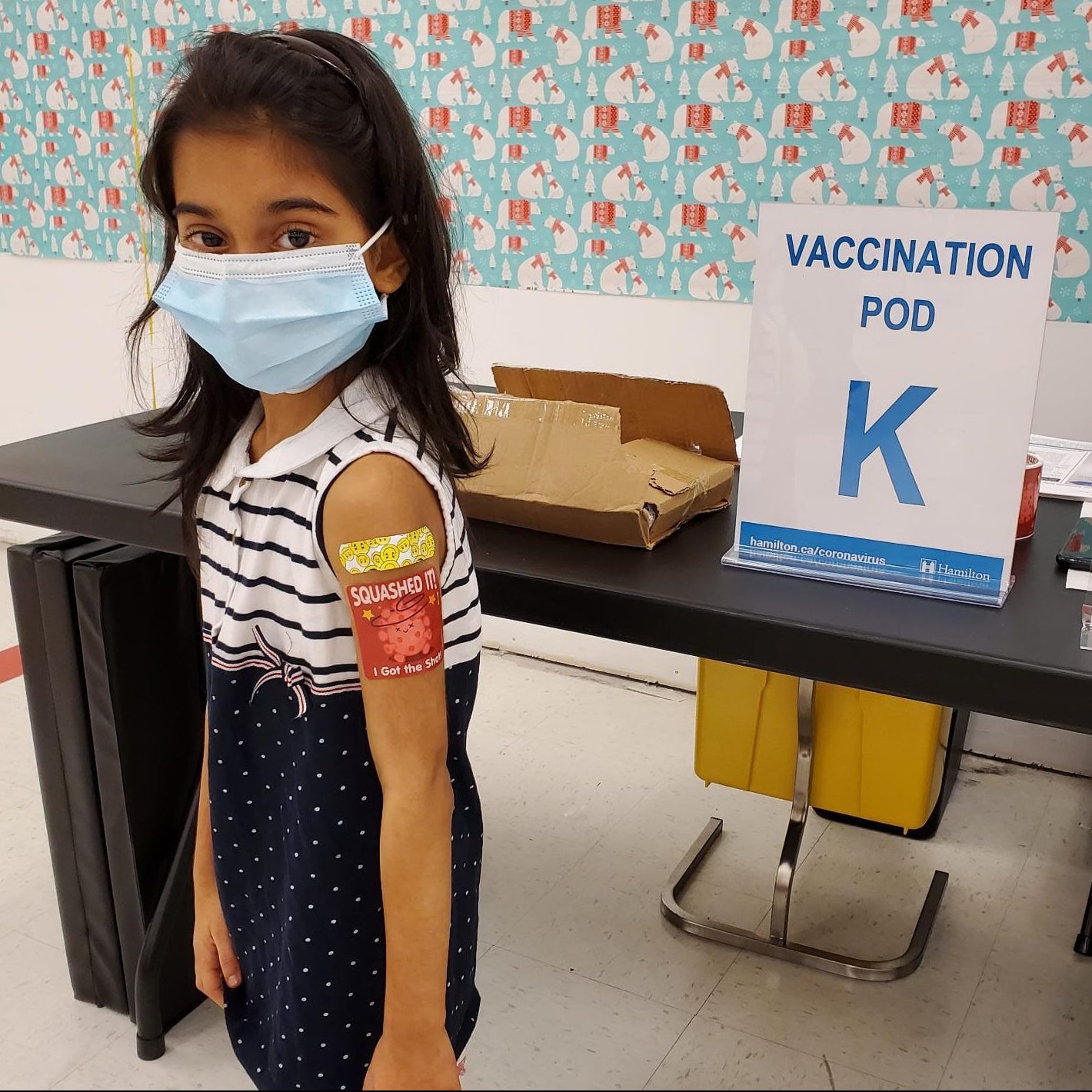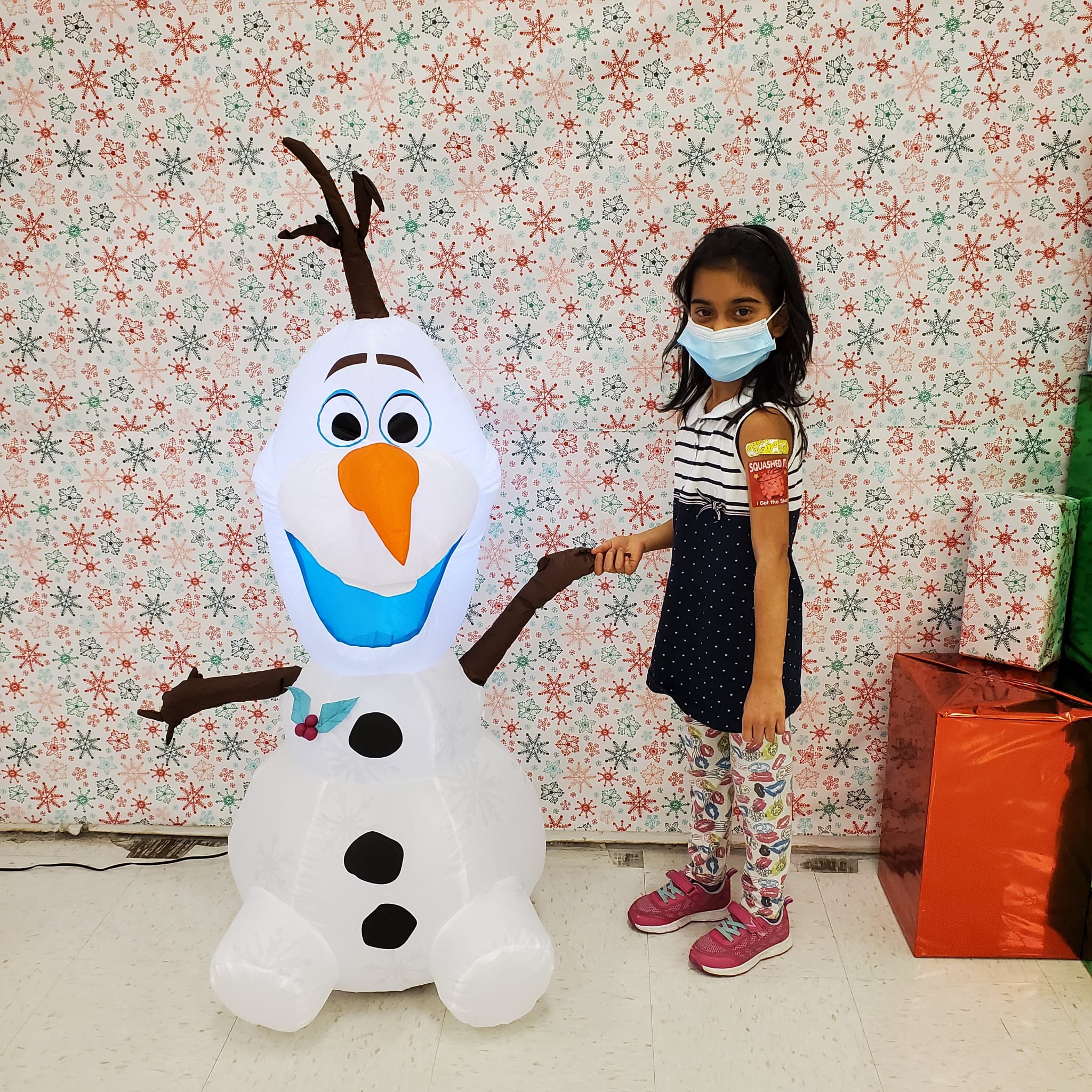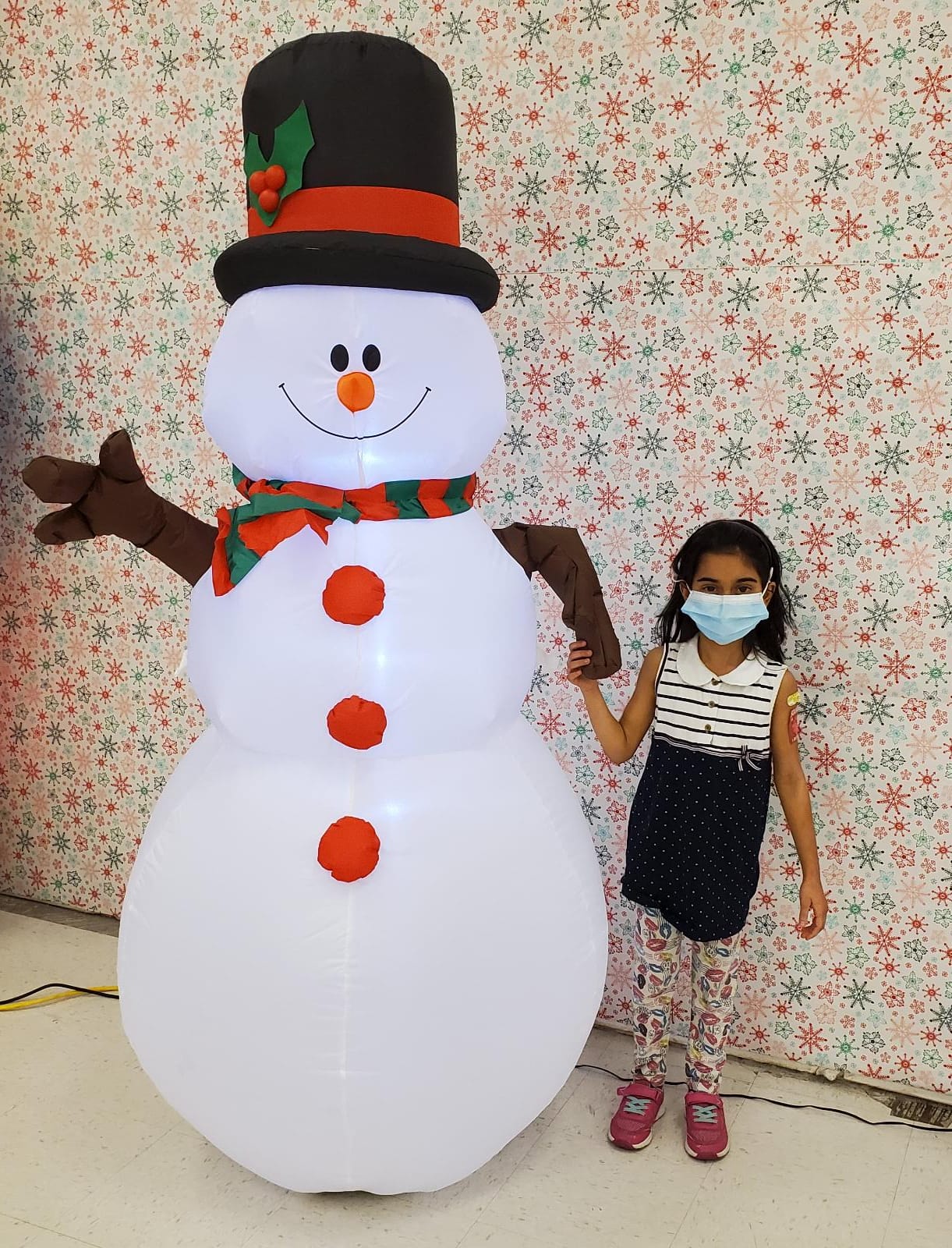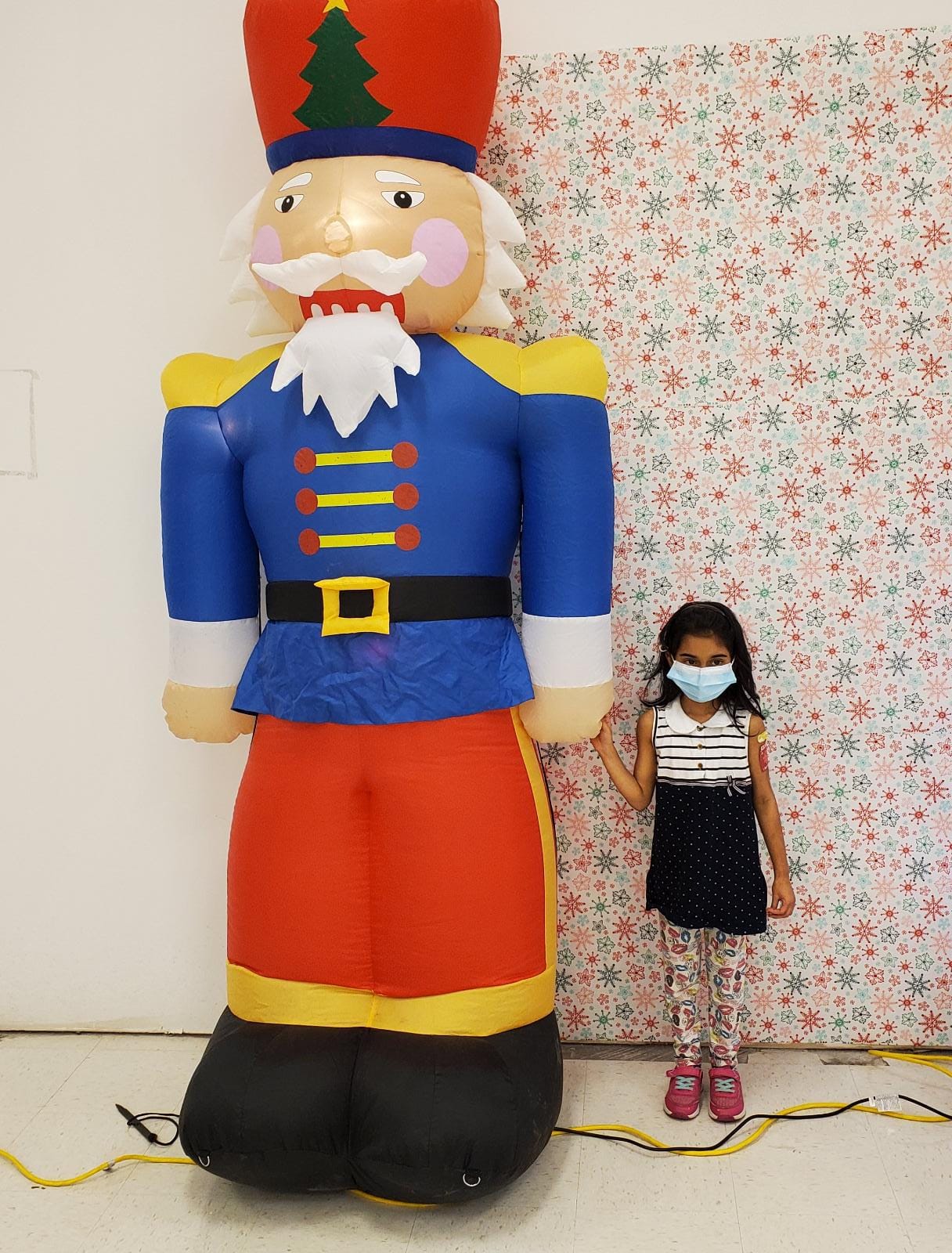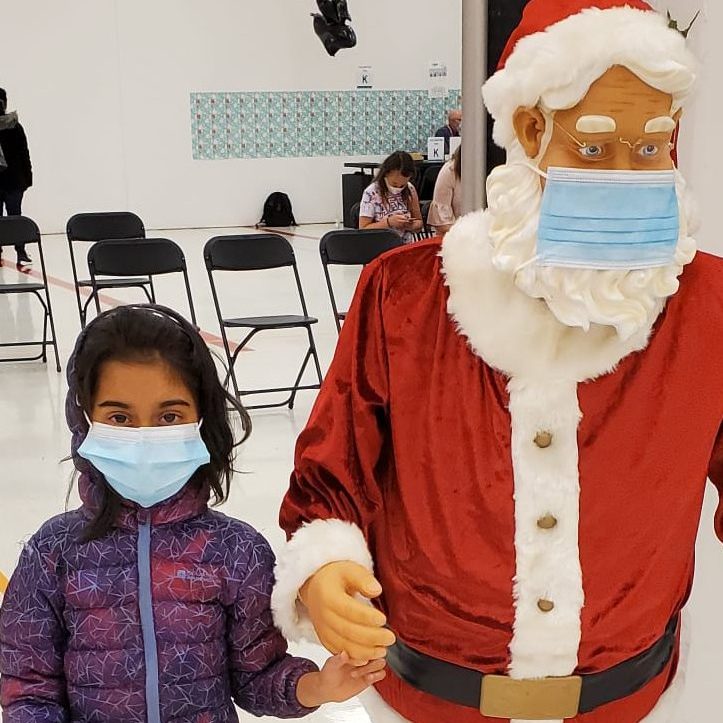 Now for the vaccination – they began by asking Vihana a few silly questions, played around and then applied some antiseptic on the area!! And yes, my daughter gave her hand without hesitation and got the vaccine in the 1st shot. She cried for like 20 seconds and then she said, "I am a strong girl".
Hurray we did it!! 😊 She then got a sticker and a smiley Band-Aid. We waited for like 15 minutes on the spot with the same ice cubes.
Step 5: Proof of Vaccination: 2:55 PM
Vihana did a photoshoot with the decor and we finally got our vaccination receipt via email. We had to download the Proof of Vaccination with the QR code.
P.S.: There were lots of kids crying, rolling on the floor and parents struggling to hold their child. I would request you all to not panic and simply prepare your child before-hand. Everything will be fine!!
After 3 hours, my daughter developed a slight irritation in her eyes and a heavy head. I gave her some Tylenol. After six hours she had a heavy hand and said she couldn't lift it. I gave her some Tylenol and put her to bed. On the morning of the 26th, she still had a heavy hand. But was feeling much better !!😃
Rachana, thank you so much for sharing your experience!! And kudos to Vihana for being so brave about it!!
I'm sure many parents who have been thinking of vaccinating their kids are now aware on how to prepare themselves and their kids pre and post vaccination.
For more information on the vaccine and FAQ's, please visit :
https://www.canada.ca/en/public-health/services/vaccination-children.html
(edited by Neha Mallya)
About the author…
Neha Mallya is a Chartered Accountant and currently in the unchartered territories of motherhood. In her spare time Neha loves to write…