"A person's a person, no matter the age" - Dr Seuss
---
Hello OKA Folks,
It is already February'2022.. whaaattt!! Don't you feel like time is just flying?
It feels like by now, most of our kiddos have gotten used to surviving amidst this pandemic!! After all, it's been 2 whole years !!
I'm sure it has been really hard on all our kids- to not get to attend school in-person or not meet their friends, as much as they would have liked to or to have to stay quiet when mom/dad are on their work calls..
But they have all been so understanding and for that- A HUGE SHOUTOUT and lots and lots of virtual sanitized HUGS to all our OKA Gen Z's and Gen Alpha's <3
We have two little Gen Alpha's today who want to say Hi. Their parents Shyamala and Prasad Shenoy have helped pen their introduction: Say Hi to RONAK & SEHER SHENOY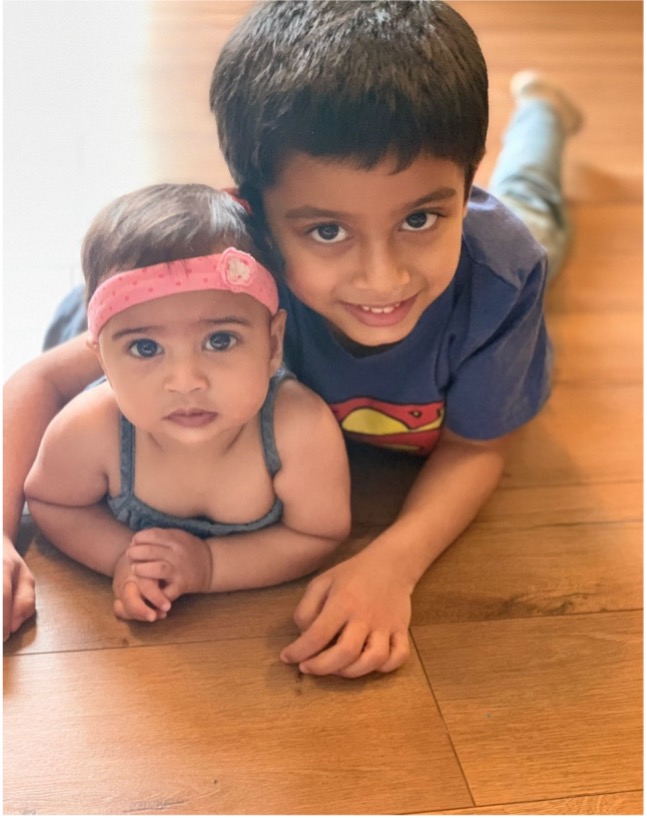 Hi everyone,
I am Ronak. I am 5 years old and I live in Waterloo, ON. Prior to this, I used to live in Singapore and it was VERY hot there!! I thought it would be amazing to move to a colder country and now that I have, I am not so sure, as It's SOOO COLD here !! 🙂
(Agreed Ronak!! But wait till you grow older- You will love to ski and sled down the slopes and the cold will slowly grow on you 😊)
I enjoy riding my bike, playing soccer, building using Lego, I love to draw and absolutely Loovvee DINOSAURS !!
I love watching videos about different animals and learning more about what they eat, how they live etc. My dad recently explained about evolution and how tigers came from sabretooth!!
DID YOU KNOW THAT?
This is some of my art of my favorite animals: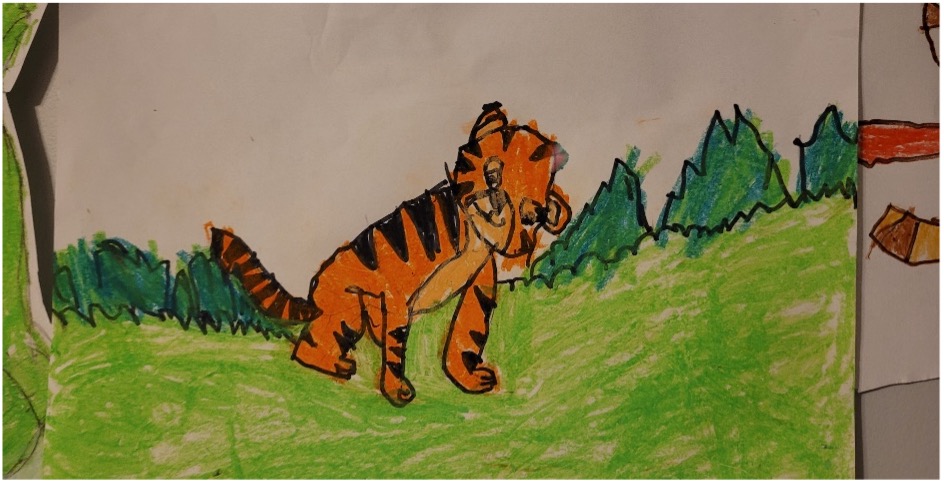 (Ronak.. We love all your art and your fascination with animals.. Wild animals :P)
My mom gets mad when I watch TV and dad's my partner in crime!! She gets mad at him too!!
(Moms.. Tell me about it !!)
Last year I was promoted to BIG BROTHER and now she is my favorite person in the whole world!! Seher makes funny sounds, always smiles at me and wants to take all my toys. I love reading stories to her but she doesn't really listen and just wants to eat the books. Grrrr.. haha!!! 😊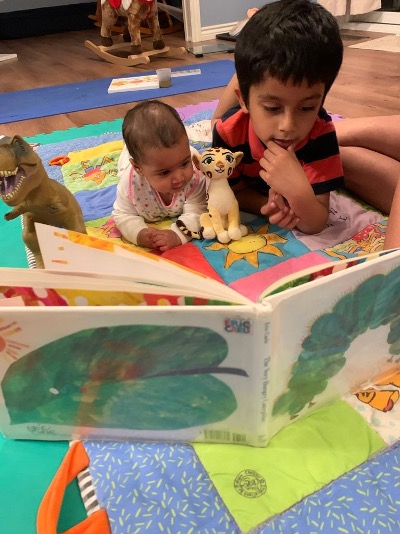 (Awww.. She seems like a little ball of delight!!)
I hope to meet you all someday!!
Until then, stay warm and stay safe!!
Ronak and Seher- Thank you to your parents for introducing you both to the OKA klan!! Sending you lots of warmth for these cold days!! Please enlighten us with more interesting facts about animals, the next time we catch up!! 😊
It was a pleasure getting to know you both and we can't wait to meet you soon!!
---
About the author…
Neha Mallya is a Chartered Accountant and currently in the unchartered territories of motherhood. In her spare time Neha loves to write…