This month's Gen Alpha is 'Neil Prabhu'.
(His parents Shweta Pai and Varun Prabhu have helped pen his introduction)
Hi everyone, my name is Neil! I'm 14 months old.
It was great meeting many of you during the Ugadi event. If you don't remember me, I was the tiny one running into you while you tried to hold a conversation!
I love being outside, playing in the park, and climbing! But that's only in my free time.
Usually, I'm very busy with everything I do in a day. Here's a glimpse.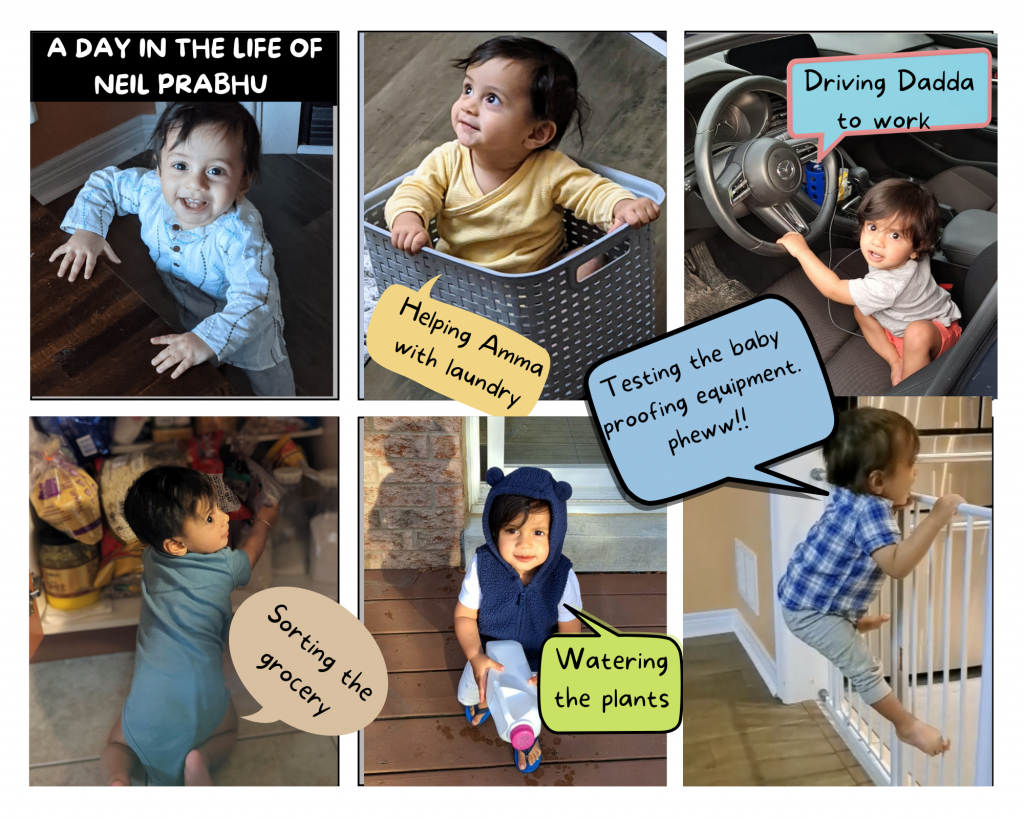 I can't wait to meet all of you again and to make more Konkani friends to share my 'Dalitoy and Song' with. Vaggi melya!!
(Neil, you are such a sweet delight! We too can't wait to meet you soon!)
Btw You remind me of the little boy (in an Indian TV advertisement that used to play in the 90s), saying 'Ghar ka saara kaam mujhe hi karna padta hai…' I'm certain your parents remember that 🙂
Your parents are blessed, who wouldn't want to be taken care of by a cute little 14 month old:) )