Namaskaru,
Spring is here! Yayyy!!
It's so refreshing to step outside and breathe in the fresh crisp air- after months of hibernation!
Parents-
This spring- Take your kids outside on a walk- let them dig in the dirt, chase butterflies and birds and run around to their heart's content!
This spring- Teach them a little about Mother nature! Plant a seed- in your home or backyard. See how they get excited when the seeds turn into little shoots and when a tiny flower or fruit pops out!
This spring- Make sure the Easter bunny visits your home! Plant some eggs inside or out in your backyard and let your kids have an Easter egg hunt! Make sure the Bunny remembers to leave them a Chocolate egg with a surprise inside!! 😊
This month's Gen Alpha is 'CHIRAG PAI'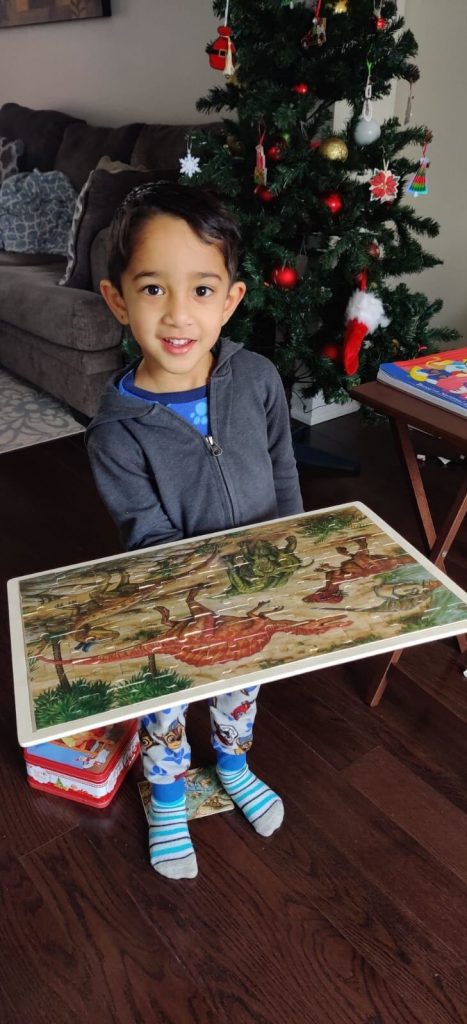 His parents Rashmi Kamat and Naveen Pai have helped pen his introduction to all our OKA family:
Namaskar to my Konkani family
I am Chirag Pai, I am 4 years old and just started kindergarten last year. I live in Mississauga with my loving parents- Naveen Pai and Rashmi Kamat. I am the only little son to my Amma and Bappa and can't wait to have a sibling to play with.
(Aww.. I'm sure you'd be a great older brother, Chirag!)
I am kind of lazy when it comes to eating by myself- but love to eat my favorite Banana Buns and Poori- when Amma feeds me!! I also love fish, egg, milk, sweets, and am a super fan of homemade ghee that goes well with surnoli!
I love building floor puzzles with my Amma and fixing small furniture or other things with Bappa because I get to play with my drilling machine!!
I also enjoy playing with my trucks, cars and tractors- They drive me crazy, which is why I love to go to "Home Depot".
(Hey believe me when I say- better 'Home Depot' than 'Toys R Us', am-i-right parents? 😉)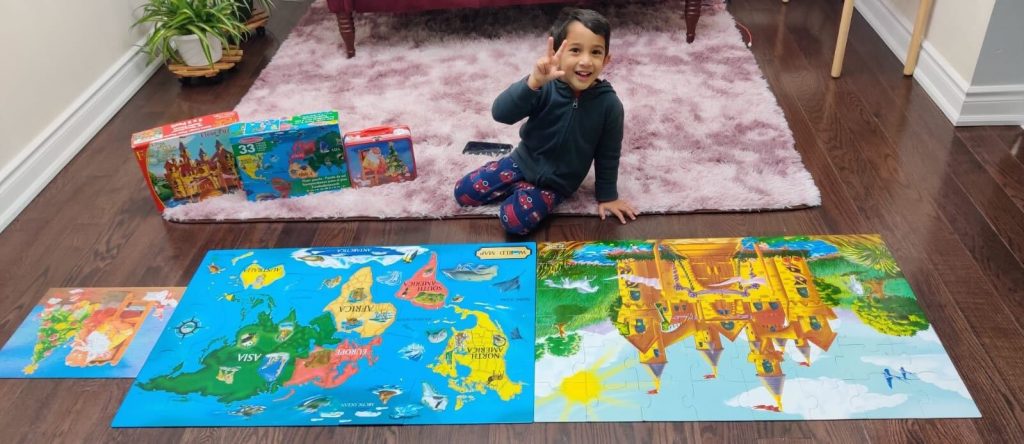 I love to play water and sand games in my backyard and Summer is my favourite season! I am now eagerly waiting for the sun to come out and shine bright- so that I can spend most of my time outside home. I am a beach-loving kid like most of the others- it's so cool to build castles and shapes on the shore. Isn't it so much fun..??
At home, I love to paint, play treasure hunt with my favourite Paw Patrol pups and water plants with Amma. You know what, I gifted her a plant for Valentine's Day and she calls it a "magical plant".
(wow.. A plant is such a thoughtful gift Chirag! And you gave her a Magical one at that! Lucky Amma!)
I am also fascinated by Santa just like my parents and love to watch Santa movies during Christmas with my version of a hot cup of cocoa! The month of December makes me happy- There's Christmas and also my birthday! I wait all month for my birthday and for the Secret Santa gifts!
(Chirag- You seem to be the kid who'd always be on Santa's 'Nice' list. Good going buddy!!)
During the winters, whenever Amma is in a weekend 'Shopping' mood, but Bappa is in weekend 'Relaxation' mode, this is the typical conversation at home:
Amma: Come on, let's go out, I am bored! At least let's do some window shopping!
Me: Let's go to Home Depot- so I can sit in the kid's drive cart and play with some tractors.. yayyy..
Bappa: It's cold outside, the weekend is meant for relaxing. Let's watch a movie!
Amma: (Sad and bored)
Me: Don't worry Amma- either you learn to drive this summer or I will learn -so we both can go!
(Amma's heart melts as I say this and – surprise, surprise- Bappa ends up taking us out :D)
(Chirag- That is such an utterly sweet thing to say and so smart as well! :😉)
I am currently eagerly waiting to travel to India to enjoy the summers there! I get to meet family and then return to enjoy the summer here.. Yayyy double summers this year.. lucky me!
So this is a little bit about me!
Thank you to the Konkani family here – I made some friends -Anaisha, Nivedh and Ivaan!
I hope to meet you all soon too- Until then, take care aani Beggi Melya!!
Chirag, we can't wait to meet you and get to know you better! You seem to be such a little delight and also so well-mannered for your age! Always be this cute and lovable!