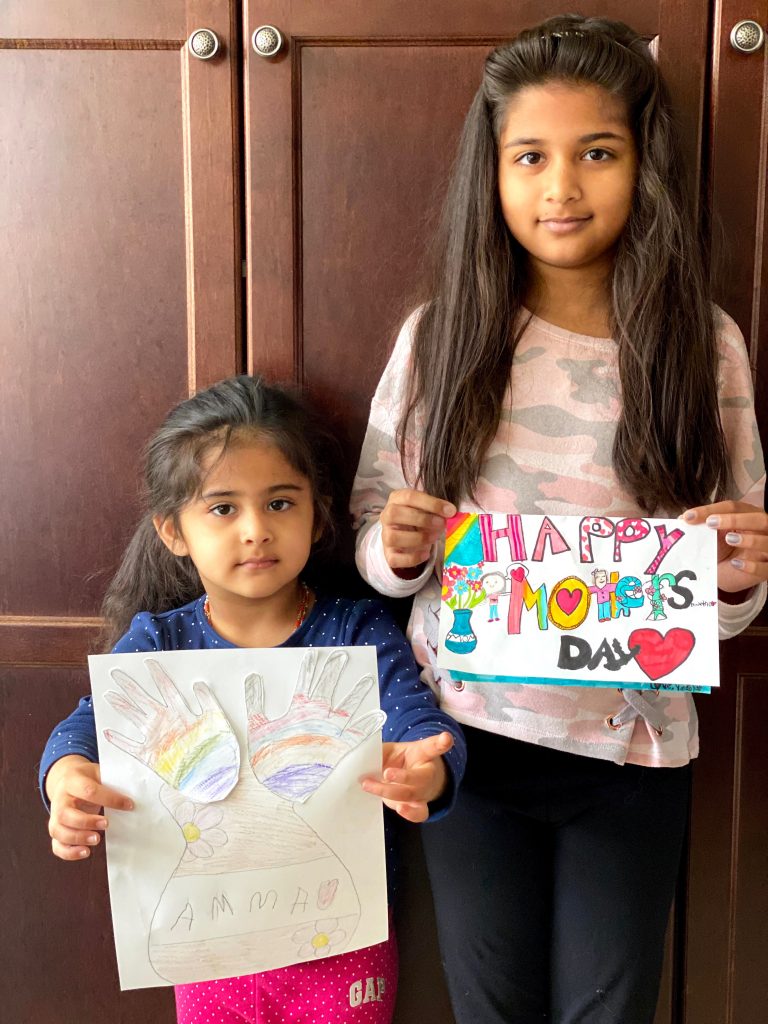 This month's Gen Alphas are 'Vindhya and Vinamya Pai'
Vindhya wants to say Hi to our OKA readers and introduce her little sister Vinamya!
They are the beautiful daughters of Shwetha Pai and Vandan Pai.
Hello Everyone,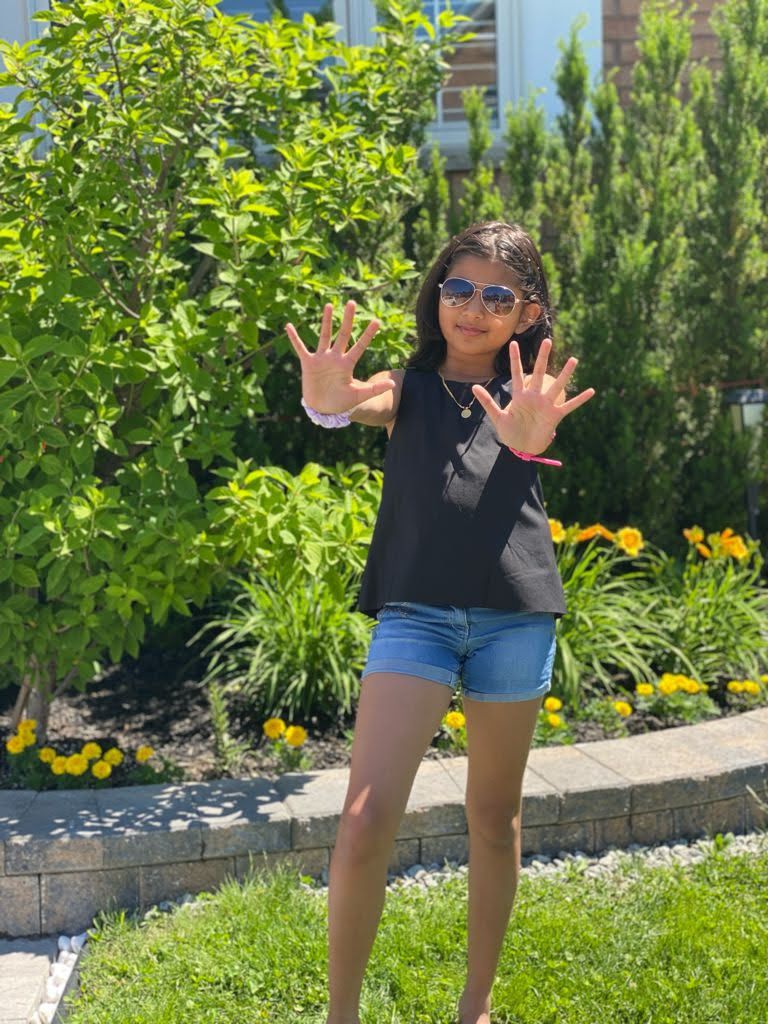 I am Vindhya Pai. I am 10 years old and currently studying in Grade 5.
My interests are arts, crafts, singing, gymnastics, and yoga.
I have passed my OLSAT-Gifted Examination in Ontario and my parents are super proud!
My first stage singing performance was at the OKA Ugadi event!
Before the event, I was a bit nervous and scared, but after participating at this event I have gained more confidence!!
(Vindhya- That is an impressive bio! Keep up the great work! And thank you for participating in the Ugadi event- your singing is lovely and we hope to hear you more often!)
My favorite foods are Pyaj, Devasthana saaru, and pizza 😊
In my free time- aside from watching TV, I love to draw and do a lot of crafts.
I don't let my parents throw away any recyclable materials. I love to reuse them and make crafts.
My latest craft which I am very proud of- is making Squishies! I first draw, then I make a pocket and stuff it with plastic bags or cotton or any soft materials and seal it with duct tape.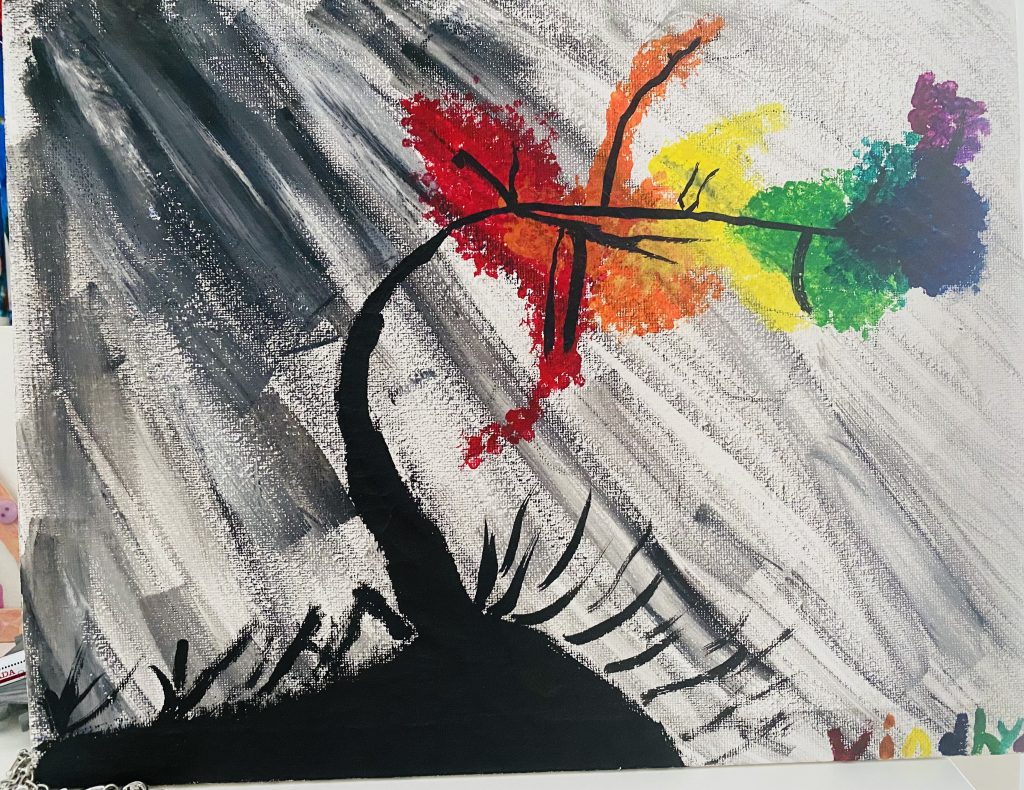 (Vindhya- you are a Picasso in the making!! Who could say this art was from a 10 year old? And using recyclable materials- that's creative and smart! Kudos to you!)

This is my little sister Vinamya. She is 4 years old and in junior kindergarten!
She loves to color, draw and imitate me in everything!
Her favorite foods are- Pyaj, Sevai and Vada!
She loves her Donald Duck- calls him Tittu. She also loves solving puzzles and reading books!
We both are very scared of spiders and butterflies!!
Our favourite places are Disneyworld, Florida, and India.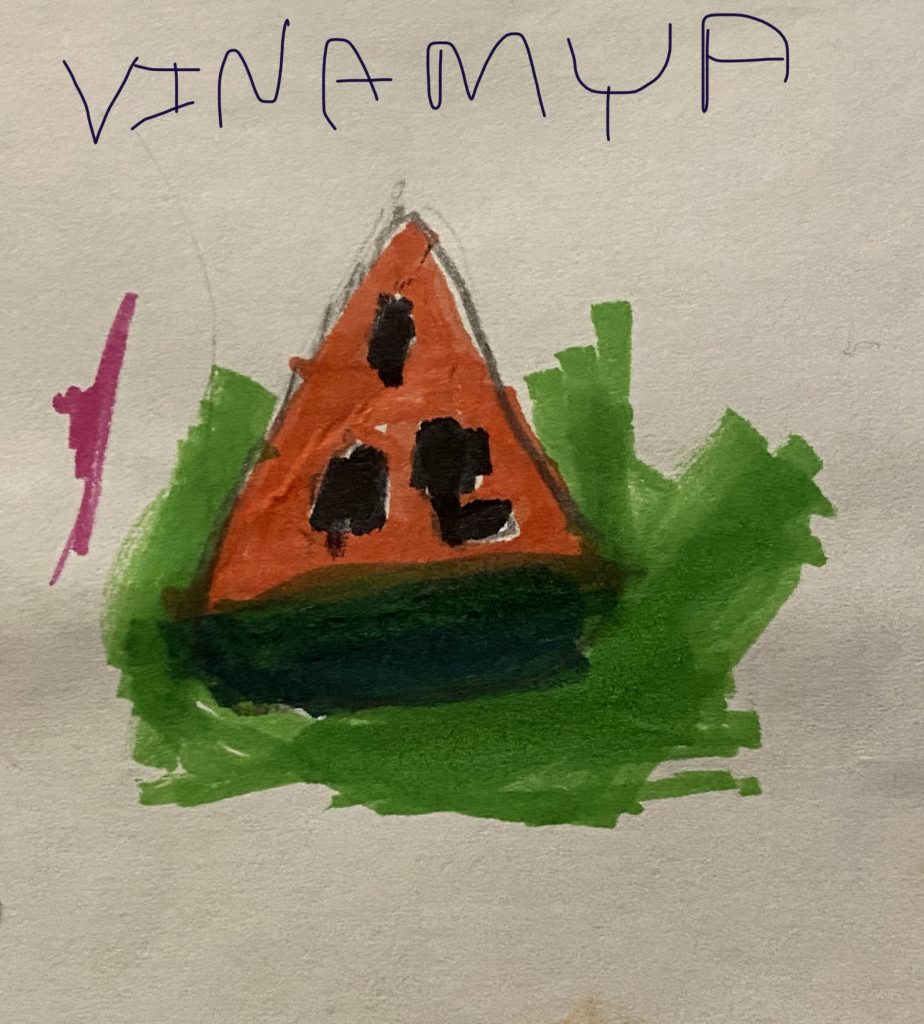 (Vinamya- You are only 4 and already so good with your art! We can't wait for you to join your sister and shine at our OKA events !!)
Thank you, Vindhya and Vinamya for being such little role models for the rest of our little Gen Alphas! We would love to see more of both of you and we wish you the very best with everything that you pursue!