I got married in India and landed in Toronto on February 18, 1968, after staying in Paris for a couple of days. As we were landing, I could only see "white stuff" and NO land at all!!! All I heard from Ratnakar's friends was about the big snowstorm they had a few days before. I took it easy the next couple of weeks, learning how to cook, figuring out how to take the subway downtown, etc. I started looking for a job in April. I got two offers, one from the government and the other one from the bank. The bank accepted my Indian qualifications since I was from a Commonwealth country, so I accepted the TD Bank offer. After a year, I was promoted to an Officer position. They were opening the King and Bay branch for the Head Office with 54 storeys on April 21st. Notably, this was the tallest building in the Commonwealth in 1968! You could pay 50 cents to go to the top floor and look at the view – you could see Niagara Falls from there at the time! It was a big tourist attraction!
I started my new job on the following Monday and the inauguration party was on that Friday. There was champagne and "meat" hors d'oeuvres. I had never had alcohol in my life nor did I ever see meat, as I was vegetarian. When they were serving, they were offering refills on the champagne… when I said no, my new co-workers nudged me and said to just take it – they drank my share as well!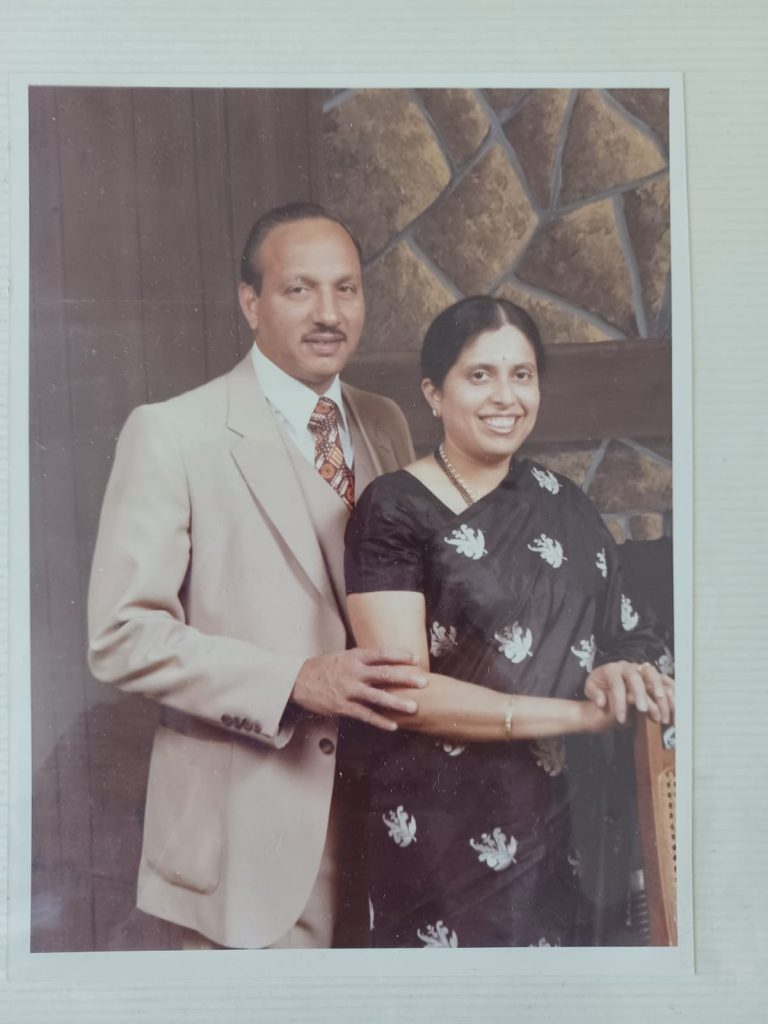 Those days, there were very few Indians in Toronto. In the whole 54-storey building, there were only three Indians. I used to go for lunch in the Bank cafeteria with two co-workers and I would always see a Tamilian fellow. One day, he asked me how much rent we were paying in the posh area we were living in and he said he just bought a house in Don Mills for $25,000 and we were paying more for the apartment than he was for his mortgage for his house! At that time, we thought we were not handy enough to own a house and we also did not want to shovel the snow!
There were no Indian shops at that time, except one place at Dupont and Avenue Road area… it was not really a store, but a garage! When I first went there, I told the lady I needed everything. I was able to buy spices and dal. There was only one place to buy vegetables, Piri's Dixie at Victoria Park and Lawrence area – they had Indian and West Indian fresh and canned vegetables.
Each day I would walk to the subway to go to work, sometimes I would see another Indian lady. One day she stopped and waited for me – those days, you would stop any other Indian stranger and talk to them as it was a novelty to see another Indian face! She asked me where I was from and which language I spoke. She said that she thought I resembled someone she knew, Nirmala Kamath, which happened to be my first cousin! They just happened to study together in Bangalore!
In the '70s, Prime Minister Pierre Trudeau opened up immigration and there was also an exodus of Indians from East Africa, so more Indians started coming to Toronto. Some Indian businessmen built "Little India" on Gerrard Street and it developed fast!  We used to go there once a month for treats and shopping and we saw a lot more Indians.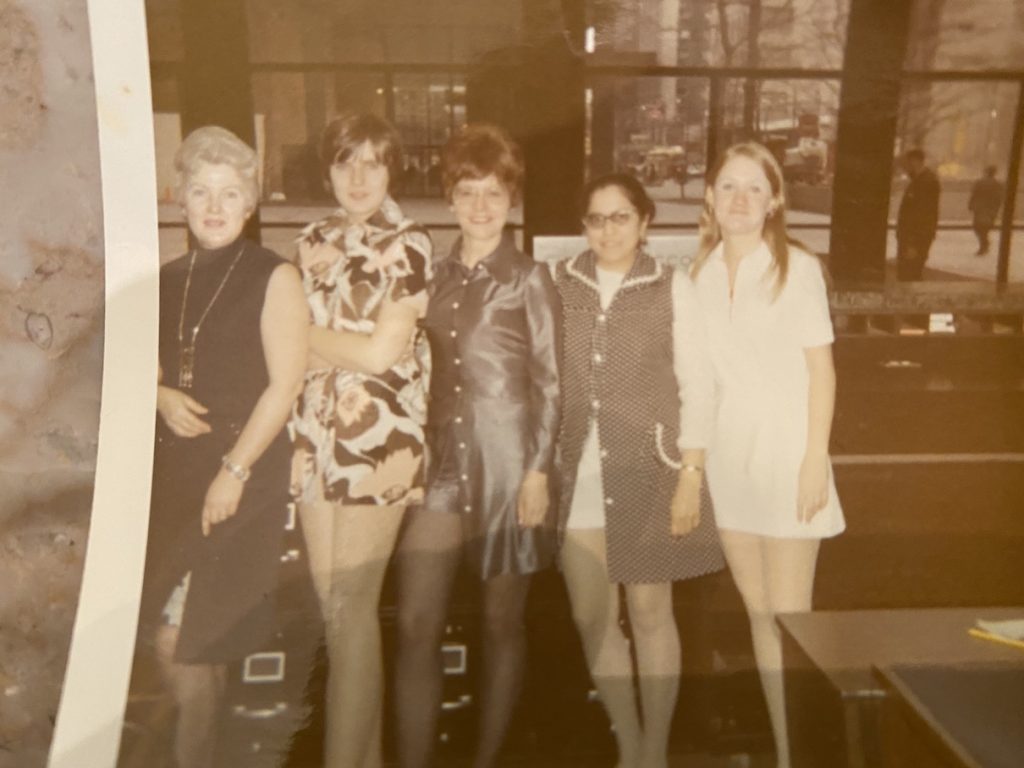 From my office on the 36th floor, the air was clear – no smog! – and they slowly started to develop downtown with high-rises, the CIBC bank, BMO building, etc., and I could see them digging in 1974… what would eventually become the CN Tower, which opened in 1976.
On weekends we would take day trips, to the 1000 Islands for example, as there was no traffic! Some Konkani and Kannada families started going together having picnics locally, as there were no associations at that time. Slowly, more and more Konkani families came to the area and we began to meet on a regular basis, creating the lifelong friendships we still enjoy today. Now, it warms my heart to see hundreds of Konkani families meeting regularly!
I came to Canada to be with my new family, as a newlywed to my dear late husband, and to later raise my two daughters. I came alone but never felt alone. With my husband, children, and now grandchildren and the Konkani families I considered to be my family, my story continues.